Bat mitzvah project helps homeless children
Staff Writer
Isabella Malaga, 13, of Boca Raton, recently decided to give the gift of play to homeless children for her bat mitzvah project.
Malaga asked family and friends to save their change in the Houses for Change house-shaped, cardboard tzedakah (charity) boxes she distributed to guests before her celebration at B'nai Torah Congregation in Boca Raton in May.

---
From
the Desk of Kokie Dinnan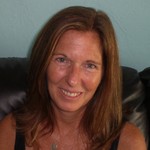 Heroes have been something that I have been thinking about a lot lately. I am so blessed to be surrounded by strong human beings that are determined, resourceful, innovative, and have a strength that goes unnoticed by many.Who might you know in your life that models these gifts for you?
I have the opportunity each day to be surrounded by amazing parents and children. They come to us in one of the most difficult situations a family could experience. They humble themselves to accept coming into a sheltering program
---
Family Promise of South Palm Beach Walkathon
Steps for Promise, the second annual fundraiser for Family Promise of South Palm Beach County, involved 295 people, representing 20 congregation
s. The effort raised $30,000+ to help families experiencing homelessness on their journey to stability. One in 45 children experience homelessness in America each year. Family Promise offers temporary shelter, food, hospitality and support services to help parents gain housing, employment and sustainable independence. Hundreds of volunteers share their skills and resources to aid families with education, health care, budgeting, nutrition and parenting. Nationwide, Family Promise has an 80 per cent success rate.
Where Are We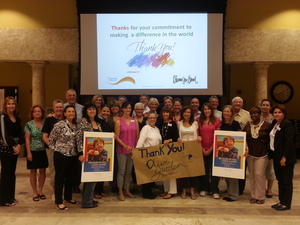 If you had unlimited funds to share,
how would you envision Family Promise of
South Palm Beach County (FPSPBC) in 20
years?
What new programs and facilities
would you create for the organization in the next 3 years?   What changes can we make in 2015 toward the
brilliant future we imagine?   These were
just a few of the challenging questions that FPSPBC stakeholders shared at a
major Visioning Workshop held Sunday, May 4th and Monday, May 5th
at St. Gregory's Parish Hall in Boca Raton.
---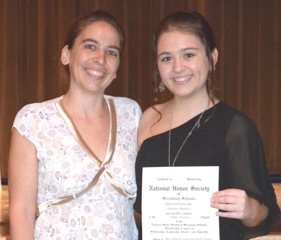 Destiny… National Honor Society
Inductee/Future Pastry Chef
By Bonnie Guhl
Family Promise/FPSPBC is proud to be a part of supporting amazing families and their exceptional children.  Yes, it is all worth it.  This is but one story in the midst of many.
A few words come quickly to mind while talking with
Destiny, a newly inducted member of the National Honor Society at Boca High School.  Words like inspiring, insightful, authentic and clear.  This is no ordinary high school girl. Destiny understands people in a way that many adults would envy. She gets that popularity is a fickle friend, and values friends that support and honor each other's individuality.  
Paths Forward…
Family Promise/FPSPBC believes in supporting viable paths forward.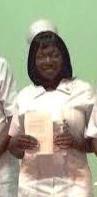 Independence is encouraged and supported in all program participants. I spoke recently with an amazing young mom and recent nursing graduate…Aqura Leon. 
Hers has been far from a straight path.  Aqura has made many tough decisions for herself and her son while continuing to work hard to accomplish her goals.
Aqura is still in awe at how FPSPBC 's assistance came just when she needed it.  She was ready to start a Certified Nursing Assistant program and FPSPBC was offering assistance to complete it.  Recently, Aqura completed her Licensed Practical Nurse course and will soon interview for jobs armed with several nursing certifications..
---
Wish List
Paper towels
Toilet paper
Trash bags (13 gallon)
Laundry detergent
Gift cards 
(Target, Walmart, Publix and Gas)
More FPSPBC News