---


From
the Desk of Kokie Dinnan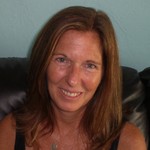 Dear, Nancy
Heroes have been something that I have been thinking about a lot lately. I am so blessed to be surrounded by strong human beings that are determined, resourceful, innovative, and have a strength that goes unnoticed by many.Who might you know in your life that models these gifts for you?
I have the opportunity each day to be surrounded by amazing parents and children. They come to us in one of the most difficult situations a family could experience. They humble themselves to accept coming into a sheltering program


---


Family Promise of South Palm Beach Walkathon
Steps for Promise, the second annual fundraiser for Family Promise of South Palm Beach County, involved 295 people, representing 20 congregation
s. The effort raised $30,000+ to help families experiencing homelessness on their journey to stability. One in 45 children experience homelessness in America each year. Family Promise offers temporary shelter, food, hospitality and support services to help parents gain housing, employment and sustainable independence. Hundreds of volunteers share their skills and resources to aid families with education, health care, budgeting, nutrition and parenting. Nationwide, Family Promise has an 80 per cent success rate.
Where Are We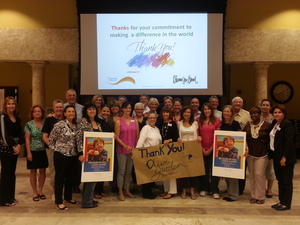 If you had unlimited funds to share,
how would you envision Family Promise of
South Palm Beach County (FPSPBC) in 20
years?
What new programs and facilities
would you create for the organization in the next 3 years? What changes can we make in 2015 toward the
brilliant future we imagine? These were
just a few of the challenging questions that FPSPBC stakeholders shared at a
major Visioning Workshop held Sunday, May 4th and Monday, May 5th
at St. Gregory's Parish Hall in Boca Raton.


---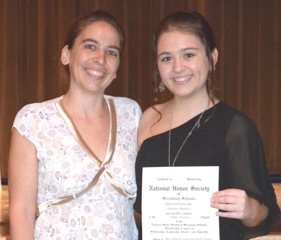 Destiny… National Honor Society
Inductee/Future Pastry Chef

By Bonnie Guhl
Family Promise/FPSPBC is proud to be a part of supporting amazing families and their exceptional children. Yes, it is all worth it. This is but one story in the midst of many.
A few words come quickly to mind while talking with
Destiny, a newly inducted member of the National Honor Society at Boca High School. Words like inspiring, insightful, authentic and clear. This is no ordinary high school girl. Destiny understands people in a way that many adults would envy. She gets that popularity is a fickle friend, and values friends that support and honor each other's individuality.


Paths Forward…
Family Promise/FPSPBC believes in supporting viable paths forward.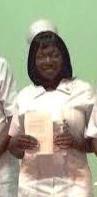 Independence is encouraged and supported in all program participants. I spoke recently with an amazing young mom and recent nursing graduate…Aqura Leon.
Hers has been far from a straight path. Aqura has made many tough decisions for herself and her son while continuing to work hard to accomplish her goals.
Aqura is still in awe at how FPSPBC 's assistance came just when she needed it. She was ready to start a Certified Nursing Assistant program and FPSPBC was offering assistance to complete it. Recently, Aqura completed her Licensed Practical Nurse course and will soon interview for jobs armed with several nursing certifications..


---


Wish List
Paper towels
Toilet paper
Trash bags (13 gallon)
Laundry detergent
Gift cards
(Target, Walmart, Publix and Gas)
More FPSPBC News

Volunteers, Board Members, Professional Staff and Graduates participated in a strategic Visioning Workshop for Family Promise of South Palm Beach County on May 4th at 5th.  The sessions were facilitated by Ken and Shirley Hirsch who donated their time to help FPSPBC highlight it core values, establish 3 year goals and begin the development of a 12 month action plan to start to achieve these goals.  The energy in the room was palpable and everyone who attended came away with renewed energy for Family Promise of South Palm Beach County and its mission to aid local children and families who are temporarily homeless.
Charity comes in many different forms.  Fortunately, for Family Promise of South Palm Beach County, charity came in the form of new carpet. Family Promise recently expressed a need to replace the carpet at their day center. It was fascinating how the project came together between the community need, to the relationships and actions that brought about the contribution. In this case, Family Promise reached out to their congregational coordinators.  Fortunately, Rabbi Rader of The Neshamah Institute quickly connected them with Donald Brodsky, President of House of Floors in Boca Raton, Florida. That is when the "magic" happened. Brodsky, an active giver in the community, did not hesitate to provide whatever Family Promise needed to replace their worn out carpet. As is wonderfully proclaimed on The Neshamah Institute's web site, "Grow Your Soul…Celebrate, Learn, Give Back…"

Sponsorship Packages
Join your neighbors in raising awareness of the issues of local children and families who are temporarily homeless and the huge impact Family Promise of South Palm Beach County is having addressing this challenge.  Become a Sponsor of our "Steps of Promise 2014" Walkathon on April 6th, 2014 at 3:00 PM at South County Park.  Contact Elida Barrios at (561) 265-3370 x103 to sign up as a Sponsor or to join as a walker
Best Friend Sponsor $3,000
A presenting sponsor of 5K
Name or logo on walk shirt
Name and Corporate logo on day of event signage
Family Promise of South Palm Beach County held its Annual Meeting on January 21st which celebrated the accomplishments of 2013 and highlighted the exciting plans for 2014. President Michael Diamant discussed the growing need as well as FPSPBC's effective response which has yielded a 100% success rate for families that graduate the program. Since beginning operations in 2008, FPSPBC has graduated over 206 people to sustainable independence. Mr. Diamant underscored the successful fundraising efforts in 2013, particularly Grant, "Steps of Promise", "Friends of the Family" and Year End appeal. Family Promise of South Palm Beach County income exceeded expenses and there is almost an entire year's budget in the bank to begin 2014, a strategic goal of his since becoming President in 2011. Mr. Diamant acknowledged the contributions of the dedicated Professional Staff, Board Members and Congregational Coordinators for their important contributions to FPSPBC's success in 2013. Two graduates, Christine and Mindi, gave an overview of the impact Family Promise of South Palm Beach County has had on their lives and the lives of their children. The 2013 FPSPBC Annual Report and Annual Meeting presentation are available through the links below.
Please join with Family Promise of South Palm Beach County and hundreds of concerned Palm Beach County residents who will walk to bring attention to the plight of local children and families who are temporarily homeless at the "Steps of Promise 2014" Walkathon on Sunday, April 6, 2014 at 3:00 PM at South County Park.   "Steps of Promise 2014" will feature a 2.5 walk around South County Park and will be a fun, healthy family event with music, games and food available.  Please join Family Promise of South Palm Beach County in aiding those most vulnerable in our community, children and families who have become temporarily homeless and help FPSPBC assist these families in graduating to sustainable independence.  Since 2008, we have graduated over 206 people with a 100% success rate among our graduates.  Come, enjoy and make a difference in the lives of local children and families by walking with Family Promise of South Palm Beach County on April 6th!  Click on the link below to register as a Walker or lead your own team of friends, relatives and colleagues as a Team Leader. http://familypromisespbc.donordrive.com/event/walk2014/
One of the pleasures of volunteering with Family Promise of South Palm Beach County is seeing our graduates come back and volunteer their time to help other guests.  This past Saturday, December 28th, two of our recent graduate families spent the evening hosting current guests.  Mindi along with her daughter Serenity, and Donna accompanied by her son Stephen and daughter Danisha, helped our current families see what can be accomplished by families committed to the Family Promise program.  Truly an inspiring evening!  Thanks to both Mindi and Donna, as well as their children, for helping to give back to local children and families who are temporarily homeless!
Andy O'Brien, who is running for the Palm Beach County Commissioner's Seat in District 4, visited the Day Center with his Campaign Manager Arlene Ustin on December 27th.  Andy and Arlene were briefed on our mission by Board Secretary Linda Prior and Director of Operations Elida Barrios.  In addition to spending time with our current guest families' children, Andy and Arlene expressed support for Family Promise of South Palm Beach County and even provided names and contacts for potential future support or hosting congregations.
Quantum Foundation is a private grant making organization that funds approved charities and certain government agencies serving PBC. The foundations  funding supports those organizations which provide health care, and educate others about health care. Since its founding over 15 years ago they have given away over $100 million in grants to more than 100 organizations based in PBC.
Three years ago they decided to go one step further and assist organizations that provide basic needs in our community.